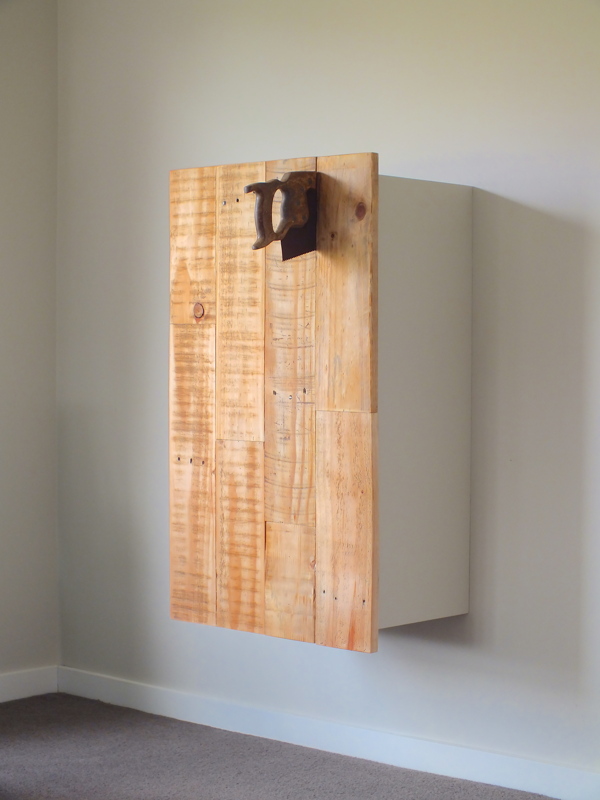 Roughly Sawn by Richard Simparo
27/03/2013
Designer Richard Simparo about project:
"With power tools so prevalent in the workshop today, the use for traditional tools reduces.  Saws, chisels, files, planes are cast aside for more modern utensils that offer a similar result in half the time.  This comes at a cost where craft skills that have been perfected trough the generations become lost to colourful tools with interchangeable batteries.
Roughly Sawn is a nod to the more traditional ways.  Old tools frequent second hand shops as they have been cast aside to clear out an old shed or upgrade to the modern age.  These old tools are often beautifully designed and made but lack the speed demanded by time poor workers.  Interacting with these tools you sense their beauty, how they were crafted and the integrity they possess.
I am putting these tools back to use, finding a place for them to live but also highlighting how they have been cast aside.  Whimsical it may be but also tells a narrative how we are leaving traditional craftsmanship behind.  The range is expanded to cupboards, wardrobes, credenzas and other drawer units where tols tool handles are used to open and close doors and drawers."
Tags: cupboard, door handle, old tools, recycled
© 2019 Awesome Design Ideas