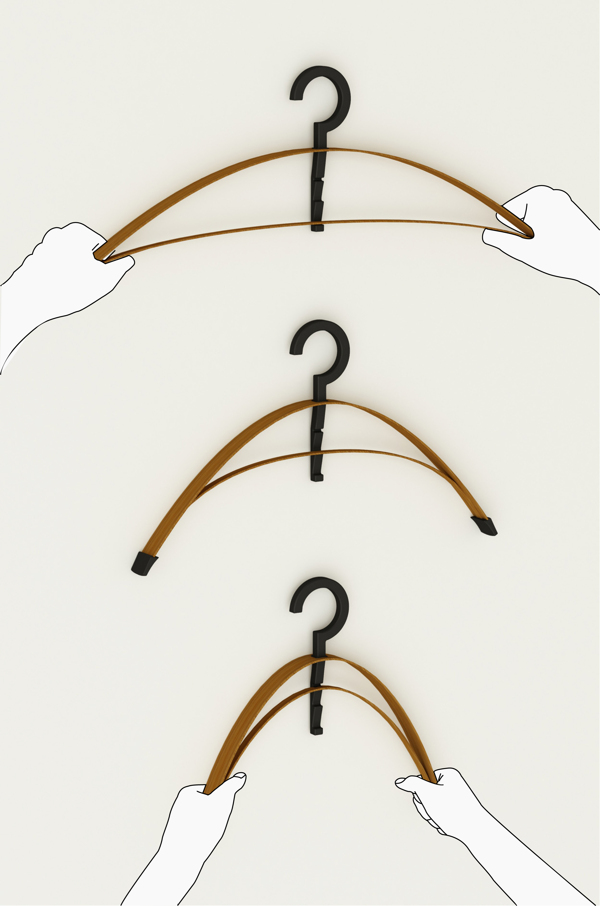 Bow Hanger by Camo Lin & Wun Bing Lin
13/08/2013
Sometimes our clothes will be deformed because of the hanger. That is, tiny T-shirts may be over-held by a normal-sized hanger. Similarly, a suit may slip down in a small hanger, too.
However, this hanger is suitable for any kind or size of clothes due to the bamboo's flexibility and tension which make it possible to be bent into different shape.
The structure is simple but beautiful, and there are two bamboo slices in different length. We can just bend the two sides of the hanger, and the second slice would go upward into the rubber gap. In this way, the bamboo's flexiblility and tension will sustain the whole structure and suit any kinds of clothing.
Camo Lin (林桓民) | Wun Bing Lin (林文柄) | Drii design | Tainan City, Taiwan
Tags: adjustable, flexible, hanger, variable size
© 2022 Awesome Design Ideas