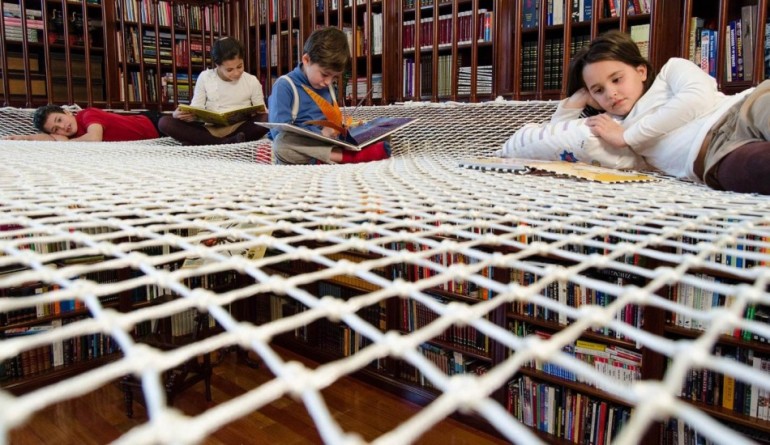 The Creative Reading Net by Playoffice
15/01/2014
How to interest children in books? Library for children in your home. A traditional family library has been transformed into an appealing place for kids by the creative Madrid-based studio, Playoffice designing exclusively kids spaces that encourage learning through playing.
"Reading Net" is a wonderful way to show kids that reading can be fun and entertaining. It makes the boundaries between playing and reading disappear. A cute trick to keep them "busy".
Kids perceive the world differently: our rules and limits don't make sense to them. Reading Playoffice's manifesto we get to see also why. For kids, the world we live in is a wonderful and enormous playground: walls are for painting, bathtubs for swimming, furniture is for climbing. In this colourful universe of endless possibilities, a suspended "hideout" such as the Reading Net, where kids can sit, lay down or even hang upside down sounds like fun.
Playoffice | Madrid, Spain
Tags: climbing, fun, game, high, kids, library, original, read, space
© 2021 Awesome Design Ideas