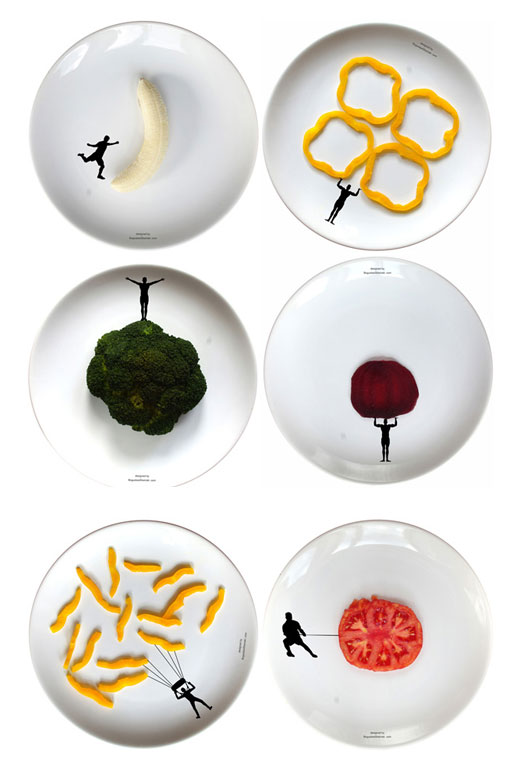 Sport Plates by Boguslaw Sliwinski
17/04/2013
Designer Boguslaw Sliwinski from Poland has created a new series of plates to encourage people to play with their food, this time allowing diners to recreate sporting action with their vegetables. The Sport Plates series features miniature sportsmen kicking, pulling, lifting and skydiving.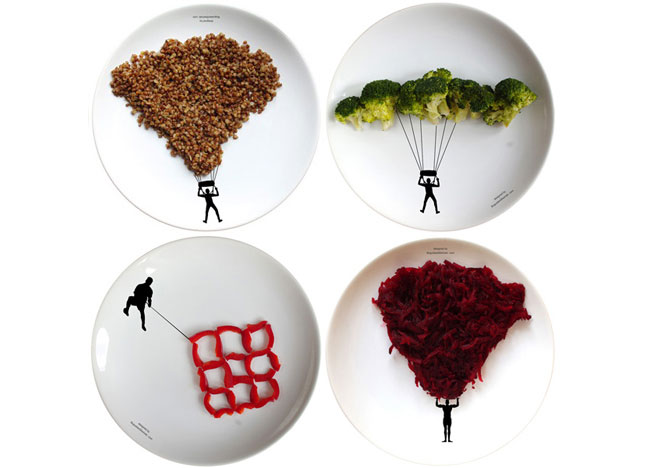 Boguslaw Sliwinski about project: "Are you able to encourage children to eat in a funny way, especially something unpopular as carrots or peas?
Certainly, yes. I myself am a parent and I had to invent something. Finally, the design is the art of creativity. Every parent knows what a nightmare of feeding. Telling a child: do not play with your food, just eat. That is why I created these plates In spite of the principles used by mothers around the world, that food should not be play with.
Let the child be the captain, which does not want to the ship to sink but safely reached the port. Or let the child be a truck driver and arrange for delivery and unloading a little salad so that it could can order another load when the child has finished.
Finally, brussel sprouts turn into a cosmic stone superman, and pineapple turn into a big wheel truck operating in the diamond mines in Africa and fool the child in what he or she is eating.
To this end, I used the highest quality ceramics and method of application drawings on a plate, which is extremely durable and resistant to washing in dishwashers or microwave. This durability is guaranteed by the firing ceramic components in the furnace at a temperature of 800 °C."
Boguslaw Sliwinski | Poland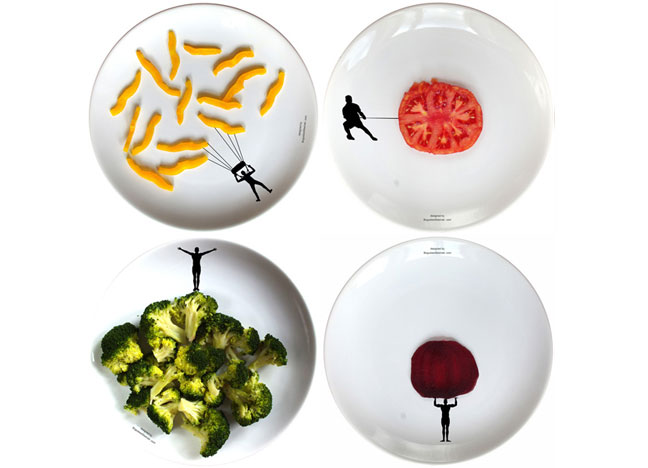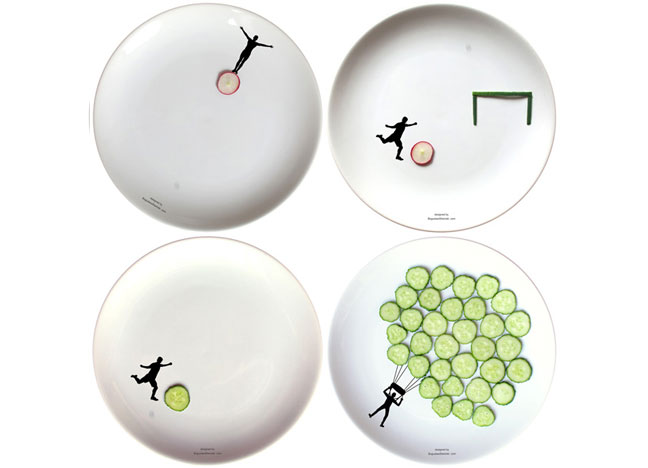 Tags: graphic, lifting, miniature, plates, pulling, skydiving, sportsmen kicking
© 2019 Awesome Design Ideas