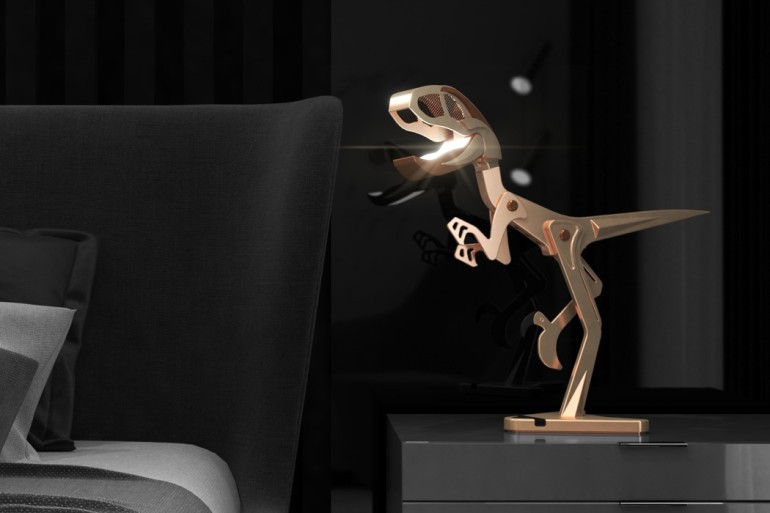 Light by udnDesign & Funcus
01/07/2017
Unusual, fun, and perfectly timed with the Jurassic World movie, the Raptor Lamp 2.0 is a playful adjustable lamp modeled to look like a Velociraptor. Designed to be an item worth collecting first, and a lamp later, the Raptor Lamp sits on your desk, looking positively ferocious with its moving jaw and adjustable limbs.
udnDesign & Funcus brings dinosaur into your daily life & create a functional home decoration suitable for kids & adults. After 2 years of development, Raptor Lamp 2.0 is here to light up your home environment!
With the intensive study on raptor habit & biological structure, the final model of Raptor Lamp 2.0 recreates the vivid image of the dinosaur. To further infuse the raptor with spirt & vigor, the lamp is equipped with 7 rotational axis. You can enjoy a multitude of unique dinosaur poses with its adjustable neck & limbs.
Design by udnDesign & Funcus
Tags: dinosaur, fun, lapm, model, structure, unique, unusual
© 2023 Awesome Design Ideas