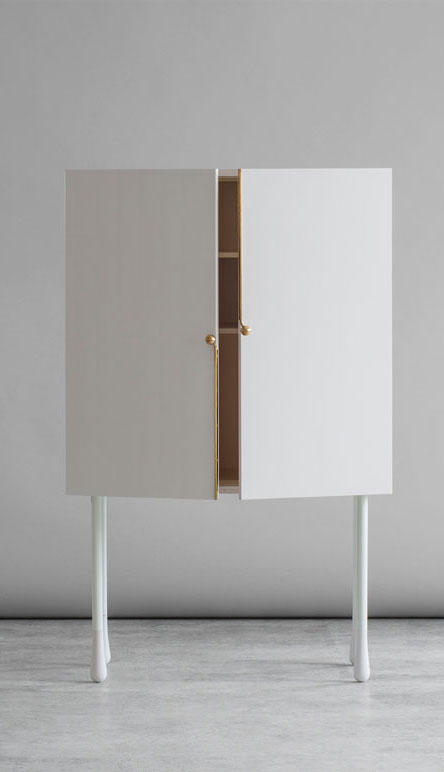 GRAND Lock by Mathieu Gustafsson
14/04/2013
In the LOCK cabinet, the ball clasp looking mechanism stands out and becomes the centre of the attention. The ingenious way this cabinet actually locks is reminiscent of the details found in old fashioned women's handbags where the brass finishing along the edge of the doors ends in a small brass ball giving the generally minimalistic piece originality and a strong identity. Like the clasp on a handbag, this shiny version lures and invites you to unlock it to reveal the pine veneered interior, inside.
A cabinet inspired by handbag. Here the ball clasp locking mechanism is the center of attention.
When opening, the pine veneered interior reveals itself much like the precious fabric inside of a handbag.
Swedish/French designer Mathieu Gustafsson
© 2023 Awesome Design Ideas