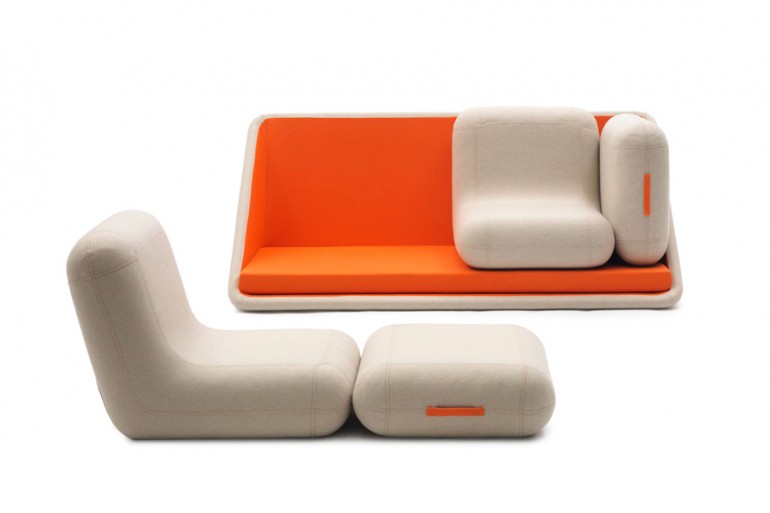 Concentré de Vie – Modular SOFA by Matali Crasset
09/04/2013
The seating object is composed of a box component and five soft elements: two square cushions, two L-shaped cushions and a rectangular pad; all of which can be arranged in a number of configurations to function as an armrest, footstool or pouf, the main structural frame acting as a binding agent that can be used as a single bed.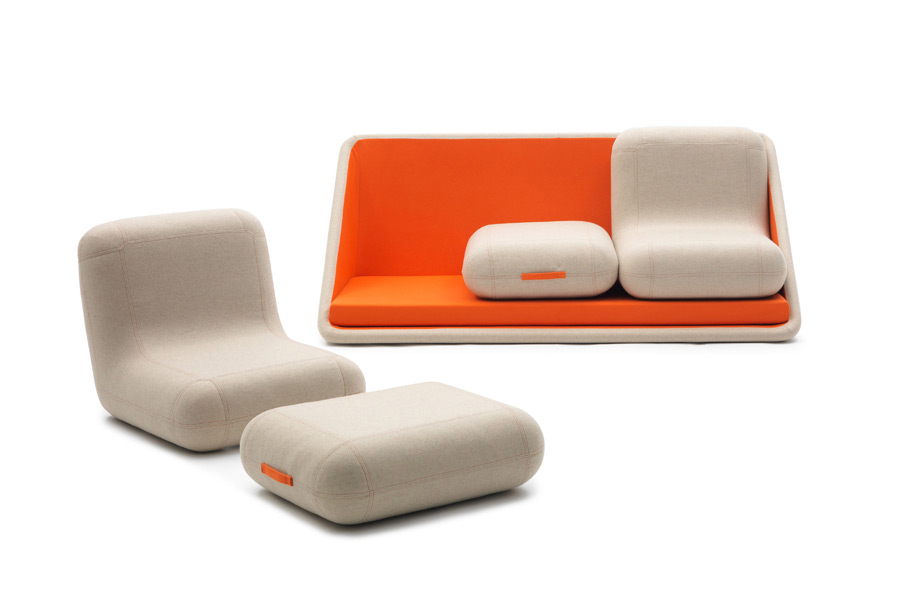 The soft elements can be used independently from the main box frame.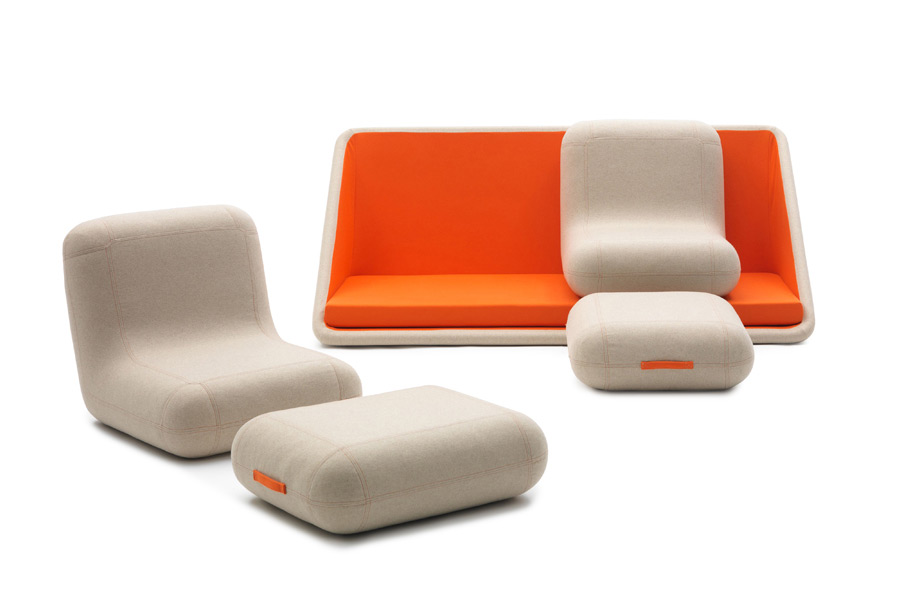 The two square and L-shaped pillows can be arranged to act as either an armrest, footstool or pouf.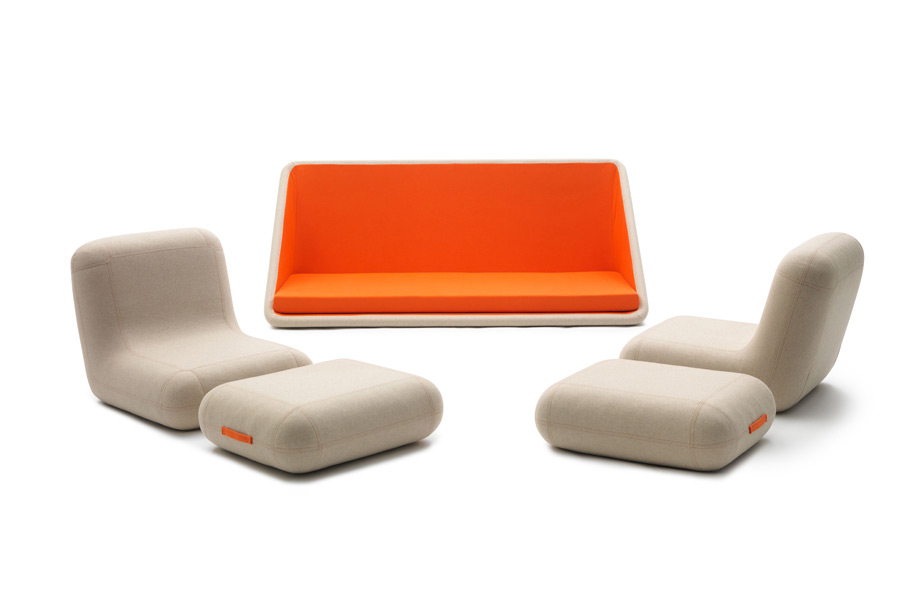 The individual components of "concentré de vie".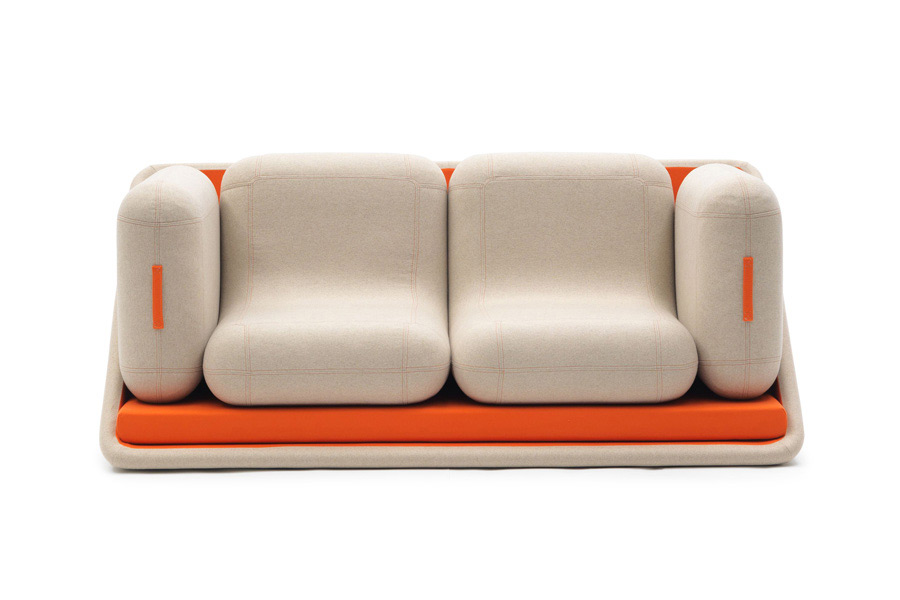 All of the soft elements contained within the box frame form a sofa.
Design by Matali Crasset for Campeggi| Paris. France
Tags: environment, inspire, module, playful, sofa
© 2022 Awesome Design Ideas