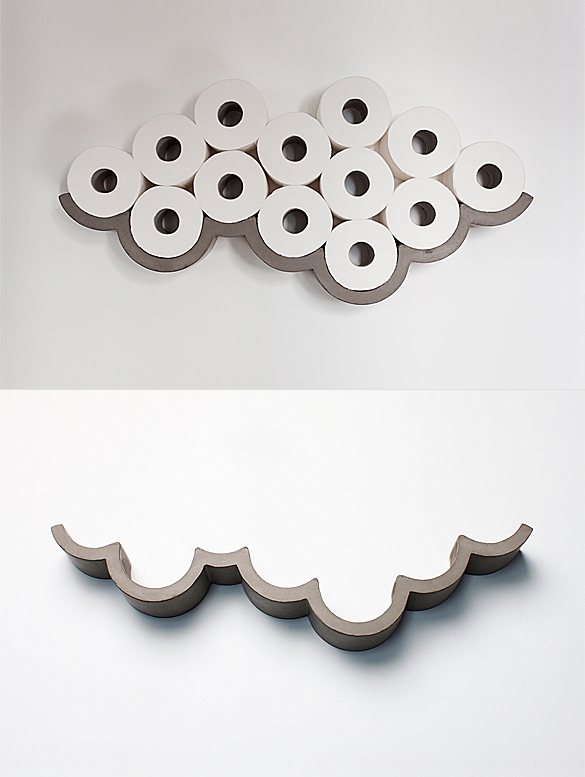 Cloud Toilet Paper Shelf by Bertrand Jayr
12/11/2016
Fair to Partly Cloudy!
This holder turns your spare toilet paper into a downy cloud that floats conveniently on your bathroom wall.
Rain or shine, keep your bathroom stocked in distinctive style with this wall-mounted toilet paper "cloud." Install the concrete cartoon outline to the wall (with included hardware) and complete the cloud formation with a variable stack of 8+ rolls of tissue. French designer Bertrand Jayr enjoys making objects "talk" through visual puns, and this design-part storage solution and part imaginative wall artseems to speak of the softness obsession surrounding bathroom tissue by likening it to fluffy cumulonimbus billows.
Bertrand Jayr | France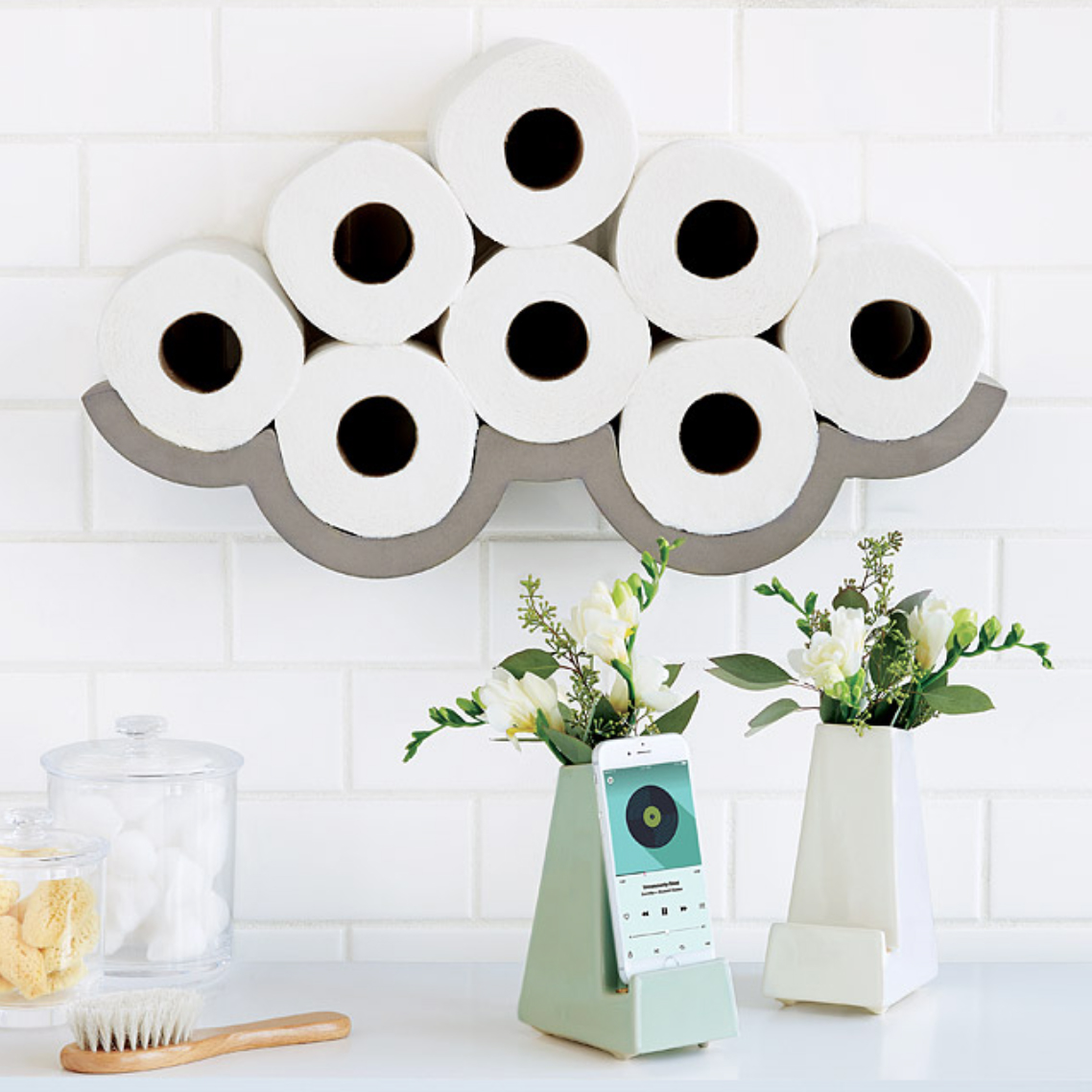 Tags: cloud, detail, french design, home decor, Interior, shelf, wall
© 2021 Awesome Design Ideas