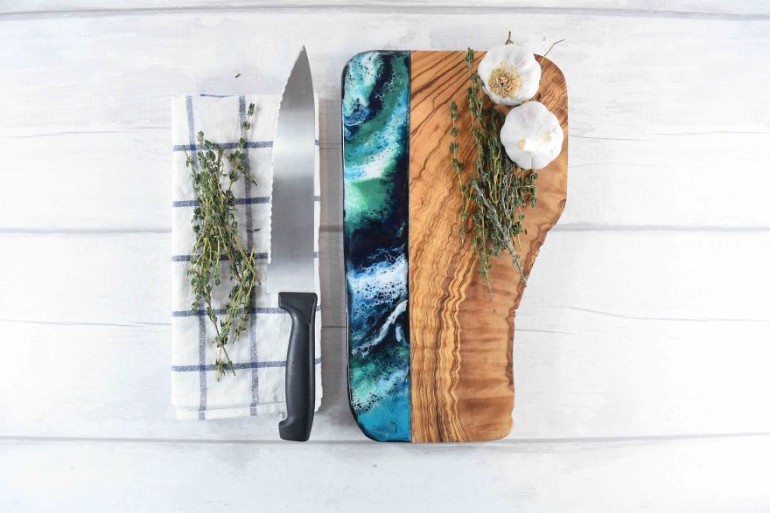 Chopping Board by Kate Chesters
09/09/2017
Working from my studio in Liverpool I create unique artworks on cutting boards. I wanted to find a way to incorporate art into everyday life – paintings on a wall can seem boring to many people. With my boards, food preparation in the kitchen is so much more fun and colorful.
Each board takes several days to complete, with many steps involved in the process. It's definitely a messy business! The floor in my studio is absolutely COVERED in resin – I always change into my 'resin shoes' so that my regular ones don't get destroyed!
My work is inspired by landscapes that I have seen on my travels – most particularly the frozen landscape of Reykjavik and the swirling rapids of Niagara Falls. Mountain climbing is one of my favorite things to do, so I get a lot of inspiration from the epic views at a mountain's summit.
I am a self-employed independent artist. It's definitely hard work – and a lot of work! – to keep your own business ticking over daily, but I love the challenge. I sell my work online and in small independent shops. One of my big goals is for a large retailer to stock my boards – watch this space!
Design by Kate Chesters
BUY NOW: £50.00
© 2021 Awesome Design Ideas